Skip Global navigation and goto content
It's a New Day in Public Health.
The Florida Department of Health works to protect, promote & improve the health of all people in Florida through integrated state, county & community efforts.
Skip MegaMenu and goto content
HIV/AIDS Planning Body
Florida Department of Health in Volusia County Infectious Disease Services
 

Fax

386-274-0641
 

Mailing Address

P.O. Box 9190 

Daytona Beach, FL 32120 

 
What is HIV/AIDS Community Planning? 
HIV/AIDS Community Planning brings together service providers, Health Department staff, people living with HIV or AIDS, and other concerned community members to create a plan for the Volusia/Flagler network of HIV/AIDS Services that include Prevention, Early Intervention and Patient Care. The planning partnership, sometimes called a Consortia, works to ensure that services are available for the people who need them most, that they provide benefit at the lowest cost, and that they are of the highest possible quality.
Volusia/Flagler HIV/AIDS Community Planning was originally supported by the Ryan White CARE Act of 1990 and continues to be supported under the Ryan White HIV/AIDS Treatment Extension Act of 2009. This Planning Partnership was intended to ensure that the Federal funds would be allocated to support the most needed services in regions and among groups of people that have been hardest hit by HIV.
When Does PCHAP Meet?
Why does PCHAP need me?
Who Should Join?
What does PCHAP Do?
HIV/AIDS Community Planning is intended to make sure that Federal funds will be set apart to support the most needed services in our area and used among groups of people that have been hardest hit by HIV.
Volusia County ranks 10th in the number of HIV/AIDS cases in Florida's 67 counties.

There are over 1,600 people living with HIV or AIDS in Volusia and Flagler.

There may be as many as 200 more people infected with HIV, in Volusia and Flagler, who don't know it yet.

There are more than 1000 people living with HIV/AIDS in Volusia and Flagler who are receiving needed services through Federal and State funded programs.
Anyone with a sincere desire to help plan how HIV/AIDS services in Volusia and Flagler Counties are prioritized, coordinated, and evaluated is encouraged to join.
Our members are:
People Living with HIV/AIDS

Service Providers

Health Department staff

Other concerned Community members
PCHAP's goal is to plan and continuous network of accessible, high quality services for all people of Volusia and Flagler affected by HIV/AIDS across their lifespan. PCHAP members work together to coordinate and perform a variety of planning activities such as:
Help to set Service Guidelines and minimum Standards of Care

Conduct surveys to find out what services are most needed

Survey providers to find out about available programs

Identify holes or "gaps" in the local service network

Coordinate community events

Present new information and share best practices

Collaborate on ways to improve services & linkages to and between providers

Study the causes and spread of HIV/AIDS locally

Set goals to improve the local service delivery system
Committees 
PCHAP members have a number of opportunities to be involved. In addition to the main consortia meeting there are several regular and annual committees that support the group's work.
Needs and Resources Committee
Standards and Quality Committee
Priorities and Allocations Committee
Nominating Committee
Steering Committee
Ad-Hoc Committee
The purpose of the Needs and Resources Committee is to conduct an annual resource inventory of all HIV/AIDS services; determine the needs of the clients and communities served by HIV/AIDS services through focus groups, surveys, interviews, and other acceptable methods; guide the needs assessment processes utilized by the Lead Agency for various required documents.
The Standards and Quality Committee will set standards of service for the entire continuum of HIV/AIDS services, participate in the development and implementation of a quality management plan on those services funded by allocations from the Planning Group, and other HIV/AIDS services that choose to voluntarily participate in quality management plan development. The committee will work to enhance linkages and create a seamless system of all HIV services in Area 12. The goals of the committee will be to develop an annual action plan and evaluate the HIV services to all populations in Area 12 identified in the Comprehensive Needs Assessment and the Comprehensive Statewide Plan.
The Priorities and Allocations Committee will conduct priority setting and allocation tasks as required by the Florida Comprehensive Planning Network for the Bureau of HIV/AIDS Section for the Ryan White Part B funding, as well as by other funding sources. At least 25% of the Priorities and Allocations Committee members must be people living with HIV/AIDS.
In determining priorities and allocations, the committee will rely on the work produced by the Needs and Resources Committee, which will have direct input from consumers, local AIDS services organizations and the Health Department. Planning Group Bylaws will guide conflict of interest, all committee members will review their conflict of interest statements to insure that they are current and all committee members will complete conflict of interest forms. All committee members should place the needs of the entire HIV population above any specific concerns.
No more than one member from any agency may vote on the committee, these agency representatives will determine and notify the chair which member will vote. Committee members who are also Ryan White Part B service providers may not vote on their own service categories and are expected to treat all categories fairly. The chair will enforce the conflict of interest policy with the assistance of other committee members. Any committee member who believes a conflict of interest exists is expected to raise his/her concern immediately so that it may be resolved. Clients/consumers do not incur a conflict of interest merely by receiving services from an agency, but DO have a conflict if they are employed by, or a member of the Board of Directors of an agency.
Committee members must be present to vote. Active committee members are those who have attended two of the last three most recent meetings, including the current meeting. Recommendations to the full planning group from the Priorities and Allocations Committee will be subject to a strict "up or down" vote (approval or rejection) and may not be amended or modified by the full planning group and if rejected will be sent back to the committee.
The Nominating Committee is comprised of no more than five members to identify and present a slate of officer nominees to the Planning Group. The Nominating Committee will prepare a slate of officers to nominate for each duly held election by seeking qualified applicants from among current active voting members in good standing. Chair of the Nominating Committee shall be an active voting member selected by voting members during the planning group meeting and will serve as ex-officio on the Steering committee. The Nominating Committee convenes in October and prepares a slate of officers to present to the planning group in February.
The Chair of the Planning Group will serve as the Chair of the Steering Committee. The Steering Committee will consist of the Officers of the Planning Group and the Chairpersons of each committee. The Steering Committee will oversee the overall community planning process, maintain the bylaws, recruit new members, review conflict of interest claims and provide input to the Lead Agency as needed.
The Committee will review and update bylaws annually or as needed. The Committee will accept written requests for proposed bylaw changes from any active Planning Group member, review each request, draft changes, if any, and present the draft recommendations to the Planning Group for a final vote.
The Committee will also review and update annually, or as needed, the conflict of interest policy and distribute to all Planning Group members. The Committee will review potential conflicts of interest according to established policies and procedures at the request of any active Planning Group member.
Vacant Committee Chair positions will be selected and appointed by the Steering Committee in accordance with the by-laws. Nominating Committee Chair will serve as ex-officio on Steering Committee. In the event a vice-chair resigns or is no longer able to fulfill their duties, the Steering Committee will convene within 30 days or prior to the next Planning Group meeting whichever comes first, and a replacement will be selected from within its ranks.
The Chair may appoint Ad-Hoc committees as he or she deems necessary to address issues that do not logically fall under another committee, or issues that require immediate attention and cannot be addressed by another committee. In appointing such Ad-Hoc committees, the Chair will set a specific task to be completed with an initial timeline for the committee to report back to the Planning Group. Ad-Hoc committees tend to be short in their duration. During the time an Ad-Hoc committee is constituted, the Chair of that committee shall serve on the Steering Committee.
PCHAP Minutes
Priorities and Allocations
Subcommittee Minutes
Meeting Evaluations
Publications
Membership Documents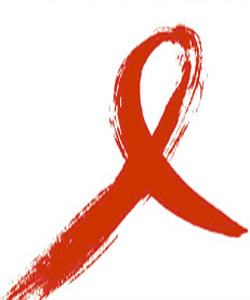 Mission and Vision 
Our mission is to plan a comprehensive array of HIV/AIDS services spanning from prevention to early intervention and patient care through active, open, and inclusive community planning processes that emphasize delivery of quality and effective services to all clients and communities affected by HIV/AIDS within the boundaries of Volusia and Flagler Counties.

Our vision is to see public and private individuals and agencies working cooperatively in an atmosphere of mutual trust, dignity and respect, to plan a seamless continuum of accessible, high quality services to all people of Area 12 affected by HIV/AIDS across their life-span.