Skip Global navigation and goto content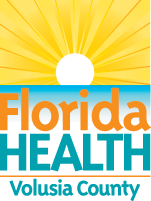 It's a New Day in Public Health.
The Florida Department of Health works to protect, promote & improve the health of all people in Florida through integrated state, county & community efforts.
Skip MegaMenu and goto content
Septic Tanks
Florida Department of Health in Volusia County Environmental Health
 

Fax

386-274-0698
 

Mailing Address

P.O. Box 9190 

Daytona Beach, FL 32120 

 
Onsite sewage treatment and disposal systems, commonly referred to as septic systems, are a safe and effective means of wastewater disposal for 30 percent of Florida's population. Properly designed, constructed, and maintained systems protect Florida's ground water which provides 90 percent of Florida's drinking water.
New Information:Septic Upgrade Incentive Program
The Florida Department of Environmental Protection has an incentive program for owners of existing, conventional septic systems to help pay for a repair or modification that adds advanced features to reduce nitrogen pollution. Incentives only are available in designated areas, called Priority Focus Areas, within nine counties including Volusia County. As much as $10,000 per system is available for payment directly to septic system installers and licensed plumbers retained by homeowners to update existing systems. To be eligible, incentives must be pre-approved by the DEP prior to the commencement of work.
More information from DEP about the incentive program.
Frequently Asked Questions
1. What is the reason for an inspection of the septic tank system for a new business?
I am going to start up a new business and have found a shop that is the perfect size and location. I went to get my Business Tax Receipt (BTR), (formerly know as occupational license), and they told me I had to get the septic tank system approved by the Florida Department of Health in Volusia County.
A: Florida Statute 381.0065 requires that all businesses that use a septic tank system for sewage disposal obtain approval from the local health department any time that there is a change in the business owner, business type or a tenant. Septic tank systems are specifically sized based on the type of business that is connected to the system. Changes in business operations can increase the sewage flow or change the sewage characteristics which may cause premature septic system failure resulting in a sanitary nuisance and expensive repairs. Who is responsible for submitting the application? The Existing Commercial Inspection of Septic System Application can be submitted and paid for by the owner or tenant.
Top of Section
2. What is the reason to have the existing septic tank system approved before I add a room onto my home?
I plan on adding a room onto my existing home. The building department told me I needed to have the existing septic tank system approved before they would issue a building permit. I think that I do not need to do this because it will not be air conditioned.
If you are going to add on to your existing home you will need to have an existing septic system inspection.  This inspection procedure is needed to determine if the existing septic system is large enough for the addition.  Garages, carports, exterior storage sheds, or open or screened patios or decks are excluded.  Air conditioning or heating of the addition is irrelevant to this requirement.  The enclosed habitable area of a dwelling unit is considered building area which is used to determine the required septic system size. 
Applications and instructions for an Existing Residential Inspection of Septic System Application
Top of Section
3. Who determines if I need a mound septic system?
I own a lot which I plan on building a house. I was told by a friend of mine that I will probably need to have a mounded septic system. My lot is high and dry it never flooded during the heavy rains we had recently so I do not want a mound.
Chapter 64E-6 of the Florida Administrative Code requires a 24 inch separation between the wet season water table and the bottom of the drainfield. Water tables can fluctuate drastically between rainy and dry seasons. Wet season water tables are determined by looking at the color and texture of the soil, USDA soil survey maps, and vegetation in the area. Once the water table is established then a permit is written to meet State code requirements. If the 24 inch separation to the water table requires that the drainfield be mounded then it will require stabilization with 6 to 18 inches of soil cover and 4 foot shoulders on all sides of the drainfield material. If sod will be used on the slopes then a 2:1 slope is required for mounds up to 36 inches high, 3:1 slopes for mounds greater than 36 inches high; if hay and seed is used then 5:1 slopes must be provided regardless of mound height. Note: If a mound is needed to repair or replace an existing septic system at an existing home or business there are different water table separation requirements depending on the permit date of the original septic system.
Application and instructions for a New Septic System Construction Permit
Top of Section
4. What do I need to do to fix my drainfield?
My drainfield isn't working properly.
If you need to have your septic drainfield repaired or replaced, you must first apply for a septic system repair permit
Top of Section