skip to content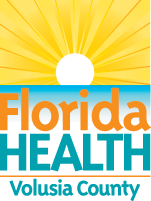 It's a New Day in Public Health.
The Florida Department of Health works to protect, promote & improve the health of all people in Florida through integrated state, county, & community efforts.
skip to content
DOH-Volusia - Diabetes Deaths Highest Among Blacks in Volusia
December 19, 2017
Daytona Beach - Diabetes kills some Volusia County residents at a higher rate than others, according to a data brief released by the Department of Health in Volusia County. The newly released report illustrates health inequities among genders, races and geography in Volusia County. For example, more males than females died from diabetes. Black residents were more than 60 percent more likely to die from the disease. Northwest and Southwest Volusia had higher diabetic death rates than the other quadrants.
Disparity not only was reflected in the rates of death due to diabetes. Black residents also logged more diabetic-related emergency department visits and hospitalizations than Volusia's white, Hispanic and other racial/ethnic residents.
The data brief is online at volusiahealth.com/stats.
There is one bright spot in the report. Volusia County's diabetes death rate dropped more than six percent from 2012 to 2016.
According to the Centers for Disease Control and Prevention (CDC), several factors increase a person's risk for type 2 diabetes, including being overweight, not being physically active, and having a family history of diabetes. A person's race or ethnicity also can increase their risk for diabetes.
Many people with prediabetes who do not change their lifestyle — by losing weight (if needed) and being more physically active — will develop type 2 diabetes within five years, according to the CDC. Type 2 diabetes can lead to serious health issues, including:
Heart attack

Stroke

Blindness

Kidney failure

Loss of toes, feet or legs
Since a person can have prediabetes for years but have no clear symptoms, it often goes undetected until serious health problems such as type 2 diabetes shows up. It's important to talk to your doctor about getting your blood sugar tested if you have any of the risk factors for prediabetes, which include:
Being overweight

Being 45 years or older

Having a parent, brother, or sister with type 2 diabetes

Being physically active less than three times a week

Ever having gestational diabetes (diabetes during pregnancy) or giving birth to a baby who weighed more than nine pounds

Having polycystic ovary syndrome
Overweight people with prediabetes who lose a small amount of weight and get regular physical activity can lower their risk for developing type 2 diabetes, according to the CDC. A small amount of weight loss is 5 to 7 percent of a person's body weight, just 10 to 14 pounds for a 200-pound person. Regular physical activity means getting at least 150 minutes a week of brisk walking or a similar activity. That's just 30 minutes a day, five days a week.
A lifestyle change program offered through the CDC-led National Diabetes Prevention Program can people make those changes and lower a person's risk of developing type 2 diabetes by as much as 58 percent (71 percent if you're over age 60).
The DOH-Volusia report cites age-adjusted rates to compare populations regardless of their age structure. Cause and effect relationships or utilization rates are not analyzed. The Department prepares these types of health reports for use by community partners who serve various populations or address health risks. Reports also help to raise awareness among the general public, according to Patricia Boswell, DOH-Volusia administrator.
About the Florida Department of Health
The department, nationally accredited by the Public Health Accreditation Board, works to protect, promote and improve the health of all people in Florida through integrated state, county and community efforts.
Follow us on Facebook, Instagram and Twitter at @HealthyFla. For more information about the Florida Department of Health please visit www.FloridaHealth.gov.