skip to content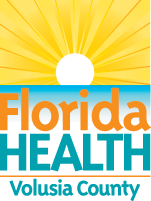 It's a New Day in Public Health.
The Florida Department of Health works to protect, promote & improve the health of all people in Florida through integrated state, county, & community efforts.
skip to content
DOH-Volusia - More New Mothers Breastfeeding in Volusia But Still Lag Behind State Statistics
August 14, 2017
Daytona Beach, FL. - The percentage of Volusia County mothers who initiated breastfeeding of their new baby increased nearly three percent over four years but continues to lag behind the Florida rate. That's according to a new report released by the Florida Department of Health in Volusia County (DOH-Volusia).
Breastfeeding also varies locally among races and between mothers who participate in the DOH-Volusia Women, Infants, and Children (WIC) program compared to those who do not participate in WIC. For example, Hispanic mothers are the only racial/ethnic group that has exceeded a national breastfeeding goal set by the U.S. Department of Health and Human Services. Black mothers consistently had lower breastfeeding rates than white and Hispanic mothers.
Mothers who participated in the WIC program had lower rates of breastfeeding and opted for supplemental nutrition compared with mothers who did not participate. Mothers in the WIC program are at higher risk of not breastfeeding before they enroll. To improve breastfeeding rates among WIC participants, the program encourages breastfeeding and supports mothers with lactation counselors and no-cost monthly classes.
The breastfeeding data brief, which compares data from 2011 to 2015, is online at volusiahealth.com/stats. The report has been released in recognition of National Breastfeeding Month. This year's theme - Charting the Course Together - focuses on using data and measurement to build and reinforce the connections between breastfeeding and a broad spectrum of other health topics and initiatives.
Research shows:
Breastfed infants have a reduced risk of infections, asthma, obesity and sudden infant death syndrome (SIDS) compared to formula-fed infants.

Mothers who breastfeed have a reduced risk of breast cancer, ovarian cancer and postpartum depression compared to mothers who don't breastfeed.
To reach the goal of exclusive breastfeeding for at least six months, mothers need supportive work policies, infant and child-care at or near the workplace, and private facilities for expressing and storing breastmilk. It takes time and practice to learn how to breastfeed, both for mother and baby, and to establish a good milk supply.
DOH-Volusia's Women, Infants and Children (WIC) program offers resources and staff to help breastfeeding mothers, including International Board Certified lactation consultants who have a high level of specialized knowledge in breastfeeding. WIC also offers breastfeeding peer counseling programs. Trained peer counselors are chosen from the same socio/economic/ethnic groups as WIC clients and have successfully breastfed their own babies. Breastfeeding peer counselors provide mother-to-mother basic breastfeeding education and support to pregnant and breastfeeding moms.
DOH-Volusia breastfeeding classes for new and expectant mothers cover the basics of breastfeeding and are scheduled at DOH-Volusia locations from 6 to 8 p.m.:
Tues., Sept. 5, at 775 Harley, Strickland Blvd., Orange City.

Wed., Sept. 13, at 717 W. Canal Street, New Smyrna Beach.

Thurs., Sept. 21, at 1845 Holsonback Dr., Daytona Beach.
Each evening class is a one-time session. Reservations are suggested but not required.
Participants unable to make the two-hour evening class may opt for a weekly, mini-breastfeeding class Thursdays from 10 to 11 a.m. at the Orange City location.
For information on breastfeeding support, please visit volusiahealth.com/wic or call 866-WIC FOOD (942-3663).
About the Florida Department of Health
The department, nationally accredited by the Public Health Accreditation Board, works to protect, promote and improve the health of all people in Florida through integrated state, county and community efforts.
Follow us on Facebook,Instagram and Twitter at @HealthyFla. For more information about the Florida Department of Health please visit www.FloridaHealth.gov.