skip to content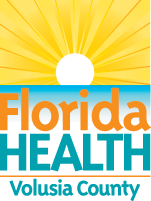 It's a New Day in Public Health.
The Florida Department of Health works to protect, promote & improve the health of all people in Florida through integrated state, county, & community efforts.
skip to content
DOH-Volusia - Tobacco Report Card: Teen Cigarette Use Down But E-Cig Use Increases in Volusia
July 27, 2017
Daytona Beach, FL
- Tobacco use by Volusia County teens has scored mixed grades on a new report card released by the Florida Department of Health in Volusia County (DOH-Volusia). Cigarette smoking is declining among Volusia County teens, but that positive trend is being offset by an increase in youth using e-cigarettes.
The results are cited in the report that examines adolescent tobacco use in Volusia County. The report is online at volusiahealth.com/stats and includes statistics on adolescent tobacco use, tobacco-free and smoke-free environments, product availability, point-of-sale tobacco marketing, and efforts to stop smoking. Tobacco use also is cited among geographical, gender and racial groups.
"Volusia's teens have earned an A for understanding the dangers of smoking cigarettes," said DOH-Volusia Administrator Patricia Boswell. "However, they need to improve their understanding of the dangers and health risks associated with using e-cigarettes."
Nearly half of Volusia's teens surveyed last year said they were not sure if e-cigarette use is harmful to their health. Twenty percent said they believe e-cigarettes are not harmful. Only 33 percent know that e-cigarettes are harmful to their health.
That's a concern for Boswell because these devices can be a segue into cigarette smoking, according to the National Institute on Drug Abuse. Students who try e-cigarettes by the time they start 9th grade are more likely than others to start smoking traditional cigarettes and other tobacco products within the next year.
"When it comes to trying to quit smoking, Volusia's tenth graders have moved to the top of the class," Boswell added. "They comprise the largest group of teens - 50 percent - who try to quit smoking. That's an A for effort at making a healthy decision."
Limiting teen-focused tobacco marketing has declined but continues to be a work in progress. Even though this form of marketing still exists in the county, Volusia has far exceeded the goal to reduce the proportion of teen and young adults exposed to tobacco marketing in stores by more than 46 percent. Goals are set by Healthy People 2020, a Centers for Disease Control and Prevention program.
As for how she rates her agency's grade toward reducing teen tobacco use, Boswell looks at the progress made in just a few years toward goals that require comprehensive efforts. DOH-Volusia has met four out of the nine Healthy People 2020 goals related to tobacco use among youth. That's a B+ in Boswell's book - with room for improvement.
The report card shows improvement is needed to increase the percent of middle and high schools with completely tobacco-free campuses. This includes no tobacco use in facilities, on property, inside vehicles and during school events held on site.
"Even though we've made very good progress, we will continue to work toward decreasing the number of adolescents and young adults who try tobacco and those using tobacco products," Boswell explained. "We will do that by working with schools, student volunteers and retailers, and by developing and strengthening policies that protect people from targeted marketing and secondhand smoke."
DOH-Volusia organizes Students Working Against Tobacco (SWAT) groups countywide and offers support and resources to organizations wanting to adopt stricter tobacco policies or offer tobacco cessation programs. For more information, please contact Kristen Mialki, tobacco program manager, at 386-274-0601 or chd64webmaster@flhealth.gov .
For free help to quit smoking, call 1-877-U-CAN-NOW or visit TobaccoFreeFlorida.com.
About the Florida Department of Health
The department works to protect, promote and improve the health of all people in Florida through integrated state, county and community efforts.
Follow us on Twitter at @HealthyFla and on Facebook. For more information about the Florida Department of Health please visit www.FloridaHealth.gov.