skip to content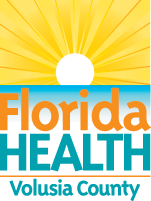 It's a New Day in Public Health.
The Florida Department of Health works to protect, promote & improve the health of all people in Florida through integrated state, county, & community efforts.
skip to content
DOH-Volusia - Heart Disease Top Cause of Death in Volusia County Men
June 29, 2017
Daytona Beach, FL
-  Heart disease kills more males in Volusia County than any other disease. According to a special report released by the Florida Department of Health in Volusia County (DOH-Volusia), the other top causes of death are cancer and unintentional death.
The department is releasing the report during Men's Health Month to build awareness of diseases that affect Volusia County men. The report is online at volusiahealth.com/stats. It cites statistics from 2011-2015, which is the most recent data available.
Since 2011, Volusia County consistently has outpaced the State rate of deaths caused by cardiovascular disease and cancer. Prostate and lung cancer are the most prevalent, according to the report. Prostate cancer deaths are on the rise in all three races. However, black males doubled or tripled the rate of prostate cancer in white males and Hispanic males respectively. White males have the highest rates of lung cancer. Rates are age adjusted.
Unintentional injury deaths include motor vehicle or traffic accidents, slipping, tripping or falling, poisoning by narcotics or hallucinogens, poisoning by other drugs, and drowning.
The report also cites geographical differences. For example, extreme Northwest Volusia has the highest rates of all three of the top causes of death when compared to other Volusia County zip codes. The beachside zip code of the county's southeast quadrant is the only zip code in the report to have none of the top three causes of death.
By scheduling an annual physical and by making healthy lifestyle choices such as quitting tobacco, making smart food choices, moving and stretching throughout the day, and getting 7-9 hours of sleep, men can reduce their risk of contracting preventable chronic illnesses.
Regular check-ups with a doctor are the best way to find diseases early on when they are more treatable. Because prostate cancers usually grow slowly, most are found through routine screening. Men over the age of 50, African-American men and men who have a family history of prostate cancer have a greater risk for developing prostate cancer.
Male rectal exams can identify colon or prostate cancer or other lower rectal problems. Some health care providers may recommend an annual Prostate Specific Antigen (PSA) blood test for men over the age of 40. Higher PSA levels in the blood can indicate the possibility of prostate cancer, but many factors can affect PSA levels. Abnormal PSA results may require a biopsy to determine if cancer is present.
The department takes a comprehensive approach in implementing cancer control efforts to reduce the disparities, morbidity and mortality associated with this disease. To learn more about the department's cancer control efforts, please visit http://www.floridahealth.gov/diseases-and-conditions/cancer/cancer-control-florida.html
About the Florida Department of Health
The department works to protect, promote and improve the health of all people in Florida through integrated state, county and community efforts.
Follow us on Twitter at @HealthyFla and on Facebook. For more information about the Florida Department of Health please visit www.FloridaHealth.gov.