skip to content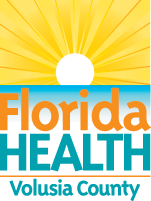 It's a New Day in Public Health.
The Florida Department of Health works to protect, promote & improve the health of all people in Florida through integrated state, county, & community efforts.
skip to content
DOH-Volusia - First Tobacco Free Baby Born Through New Program
November 22, 2016
Daytona Beach, Fla.
- In October, Root Leandra Gregory was born healthy and tobacco free thanks to some hard work by her parents and a new program offered by the Florida Department of Health in Volusia County (DOH-Volusia). She is the first baby born to the Baby & Me Tobacco Free program.
"Ultimately we did this for better health," said Port Orange resident Holly Gregory, 27, Root's mother. "Cigarettes are a bad choice. This program is nice because it helps to have someone on your side supporting you especially after the baby is born."
The Baby & Me Tobacco Free Program's first enrollment site in the county and the state launched in April at Bethune-Cookman University in Daytona Beach. With the goal of helping 10 pregnant women quit smoking and stay quit, the roster quickly filled. Currently 16 moms are enrolled. Twelve have quit smoking.
"In Volusia County, the percentage of mothers who smoke during pregnancy consistently has been nearly twice the state average over the last two decades," according to Patricia Boswell, DOH-Volusia administrator. "We wanted to bring a program to Volusia County that has a high success rate in helping these women quit smoking during their pregnancies and stay quit once their babies are born."
Program coordinators are touting an additional success. Gregory's husband, Jonny, 24, ensured his newborn daughter would come home to a healthy atmosphere by giving up tobacco along with his wife. He is the first partner to quit smoking through the program. Holly smoked for ten years. Jonny smoked for 12 years.
"Smoking is just as bad as drinking," Jonny Gregory said. "We didn't want to expose her (Root) to all of those harmful of chemicals. It's not an influence that we want our children to be around."
With the success of the Daytona Beach program, DOH-Volusia soon will open a second program site at the YMCA in Edgewater. It is an area of the County that has the highest rate of women who smoke during pregnancy, Boswell said.
The Baby & Me program is part of the department's long-standing smoking cessation outreach effort. It offers support specific to pregnant women and focuses on low-income women - the largest group of those who smoke during pregnancy. Enrollment and participation is free. All income levels are eligible to participate.
DOH-Volusia is the first county health department in the state to offer the Baby & Me - Tobacco Free Program.
"By offering this program, we are helping mothers to have healthier babies using practical incentives and holding participants accountable by monitoring their success," Boswell said.
To reach mothers most at risk of exposing a child to secondhand smoke, the program collaborates with local agencies that provide prenatal services to at-risk populations, Boswell explained. DOH-Volusia provides training and testing equipment. Partnering agencies offer prenatal cessation sessions and support for quitting and staying tobacco free. They also test participants for tobacco use.
A mother who stays true to her smoke-free goals not only offers a healthier environment for her child, she also receives monthly $25 vouchers for diapers for up to a year - if she stays tobacco free. A couple can receive an additional diaper voucher each month if the partner also quits and tests negative for tobacco. Community partners are funding the vouchers. In support of the new Edgewater program, DOH-Volusia will provide vouchers, equipment, and training to assist community partners with program management.
When expecting their second child, Jonny and his wife enrolled in the program for two reasons. "It was time for us to start taking more initiative for our family, and free diapers are a very good incentive," he explained. The couple's other daughter, Luna, is two years old.
In a three-year pilot study in New York, the quit rate at six months postpartum was more than 60 percent for enrolled Baby & Me mothers, Boswell added. Currently 18 states participate in the program.
New and expectant mothers interested in breaking their tobacco addiction are encouraged to call DOH-Volusia at 386-274-0601.
                                   ###
About the Florida Department of Health
The department works to protect, promote and improve the health of all people in Florida through integrated state, county and community efforts.
Follow us on Twitter at @HealthyFla and on Facebook. For more information about the Florida Department of Health please visit www.FloridaHealth.gov.